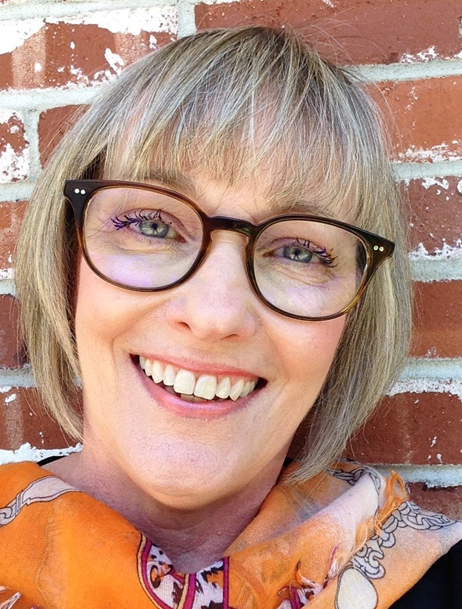 Cindy Molder
OWNER AND CONSULTANT

Cindy Molder, owner of Therapy Practice Solutions, has a vision for a Virtual Assistant company that specializes in mental health. Her goal is to train and equip women in order to provide professional, personal service to practices, providers, and clients.

One of her greatest joys is to meet potential clients and once they are a part of the TPS team, to serve them wholeheartedly alongside the Virtual Assistants with Therapy Practice Solutions. TPS now has VAs and clients nationwide.

She grew up in Shelbyville, TN and is married to her high school sweetheart. They have two grown sons, a daughter-in-love and twin grandsons. She has lived in TN, AL, NC, FL and OK.

Cindy says, "living in a variety of locations gives her a deeper understanding of diverse religions, races, lifestyles, sexual identity and cultures." Her best kept secret, she is a lifelong NASCAR and auto racing fan.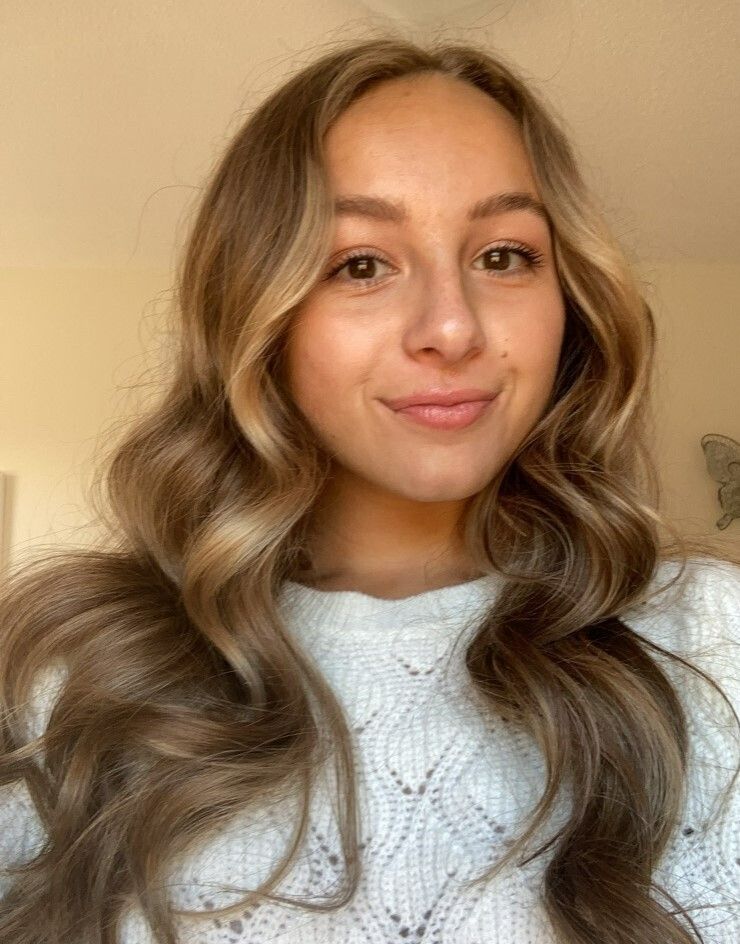 Lexi Trotta
DIRECTOR OF OPERATIONS AND DEVELOPMENT
Virtual Assistant, Credentialing and Billing Specialist, Out of Network Billing Specialist, Social Media Management, Intake Process Creation/Adjustment Specialist 
Hello! My name is Lexi, and I am one of the many lovely Virtual Assistants' with Therapy Practice Solutions. I am originally from Long Island, New York. But I now live in sunny South Carolina with my partner, two dogs. I love animals, reading, traveling, and spending time with my friends and family. 
Throughout my career, I have worked with diverse populations in both the legal and healthcare fields. I have a Bachelor's degree from St. Joseph's University in Criminal Justice and Psychology. I am also a Certified Paralegal with a focus in Criminal law.
In the past few years, my career has transitioned into the healthcare field. I have worked with psychiatrists, psychologists, therapists, nutritionists, life coaches, etc. I am trained and experienced in the full cycle of private practice. From insurance verification, claim research, credentialing, billing, intake and process management, form creation, as well as marketing and social media management. 
I currently specialize in intake management and process creation, as well as insurance and credentialing (for both in and out of network providers). I am always willing to take on a challenge and can pick up new skills at the drop of a hat. My newest skill outside of work is rollerskating!

My goal as your VA is to give your practice the care it needs, so you can focus on the care your clients need. Helping others is one of my many passions, and with the help of Therapy Practice Solutions, I have been able to (and continue to!) extend my passion from coast to coast!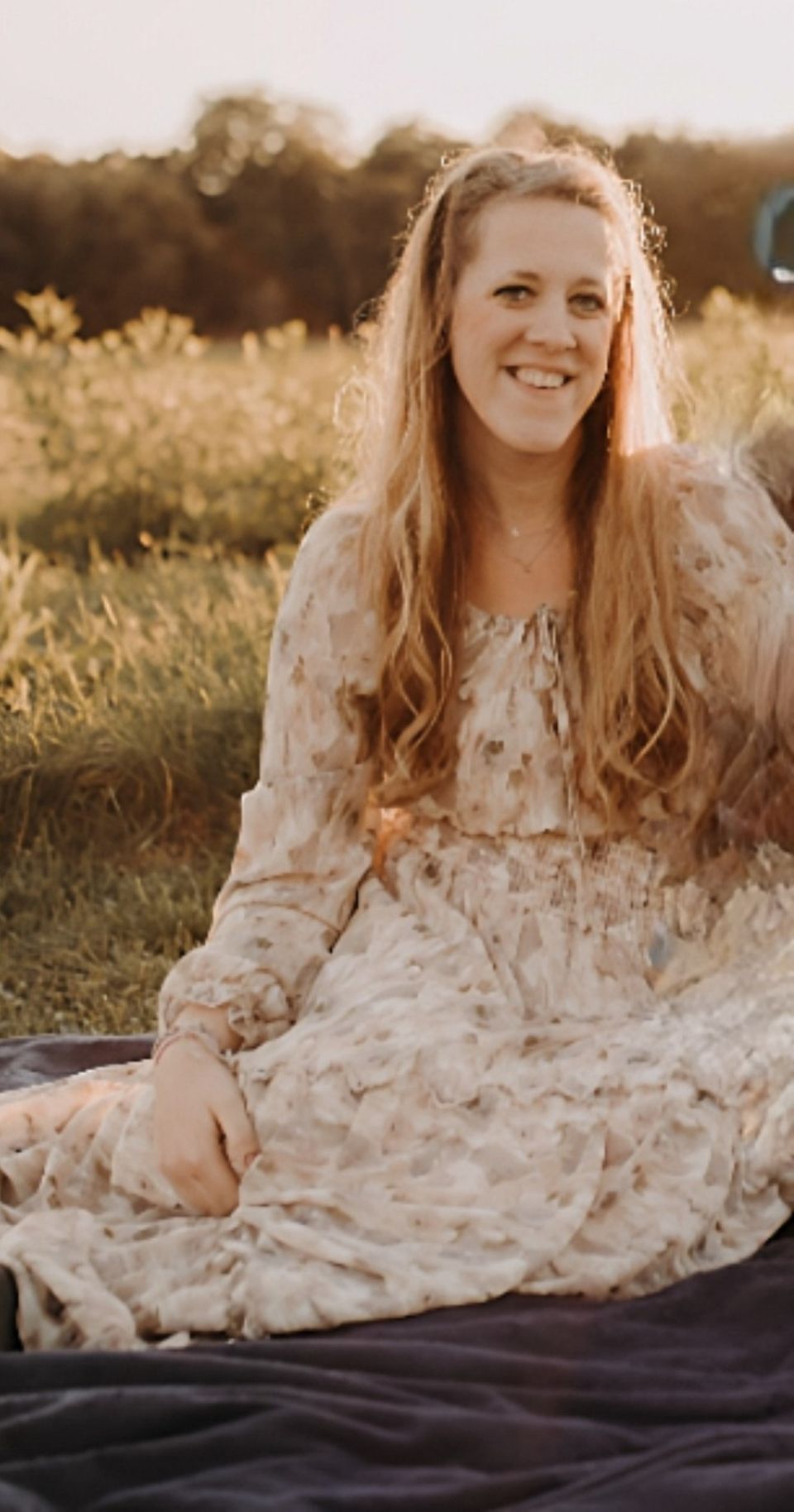 Kristin Riding
Virtual Assistant

My name is Kristin Riding. By trade, I am an Art Therapist and trained trauma professional. My training is pretty extensive and I feel very proud of what I've accomplished thus far.

Yet, my goals and values in life shifted when I became a mother for the first time in 2020. Since then, I have found so much joy in doing other things that utilize the many skills I have to offer.

I love connecting with people and helping others but find being a mom is a number one priority - which is why I have found a passion for working as a VA for other mental health professionals. I understand the ins and outs of this world and how important it is to help each other.

If we have learned anything since that infamous global lock-down, it's the importance of connection and compassionate support. This is why my goal as a VA is to help professionals lose the tedious behind-the-scenes work so they can do what they do best - help and support humans to heal. 
When I am not busy doing all of the things (cue the ADHD and Manifesting Generator Design [[google Human Design!]]), I am running after my 3-year-old and snuggling my 3-month-old, running a FB group for a business coach with 2,000+ members, and figuring out how to golf with my husband as my teacher. I love yoga, running, baking with my littles, and reading every night. I live in a rural area of Western Pennsylvania where I try to convince my husband we need goats and chickens. 
I specialize in intakes, office management, scheduling, crisis support, organization, calling insurance, creating on Canva, referrals, research, and connecting compassionately with humans.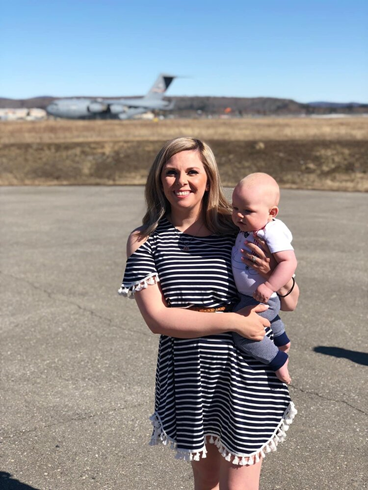 Taylor Walker
Virtual Assistant

My name is Taylor Walker. Being a military wife has allowed me to grow in a variety of professions and job titles including mental health, telecommunications, supervision, insurance work, case management and more. My most recent work was as a supervisor at a residential treatment center for teens with a wide range of disorders, both behavioral and substance abuse combined.

But I didn't start there…
I began as a mental health technician. Starting as low man on the totem pole was humbling—working on the ground floor, in the weeds, with these teens in some of their most vulnerable times. Not only was I able to assist them in accomplishing their basic needs such as hygiene and laundry, I was also able to help them battle some of the toughest times in their lives.

When I recall these teens (some turned adults) as they graduated from treatment, watching them grow into the people they were meant to be, I'd say "rewarding" would be an understatement.

I have a B.S. in Psychology and a minor in Children's Advocacy Studies. My goal is to support you and your business and assist your clients on their journey to a healthy and happy life. I'm looking forward to working with you!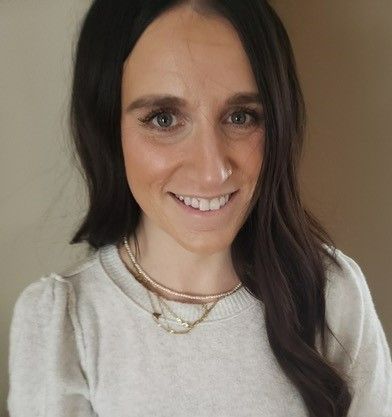 Cate Warkentien
Virtual Assistant, Billing Specialist, Intake Specialist

Hi, my name is Cate Warkentien and I'm so excited to be a part of the TPS team!

I was born and raised in the suburbs of Chicago, where I still live with my
daughter Frankie.

In my free time I enjoy spending time with my daughter, niece, and family,
doing small home improvement projects, and listening to podcasts.

Throughout my career I have worked in several office settings. Over the
course of the last couple years, I transitioned into working for mental health practices and it has been an amazing fit!

I believe that access to therapy is so important!

I currently specialize in billing, claim troubleshooting, office management
and intake support.

I enjoy learning new things and have a passion for helping others!

I look forward to helping your practice run more smoothly, so that you can focus on growing your practice and taking the best care of your clients!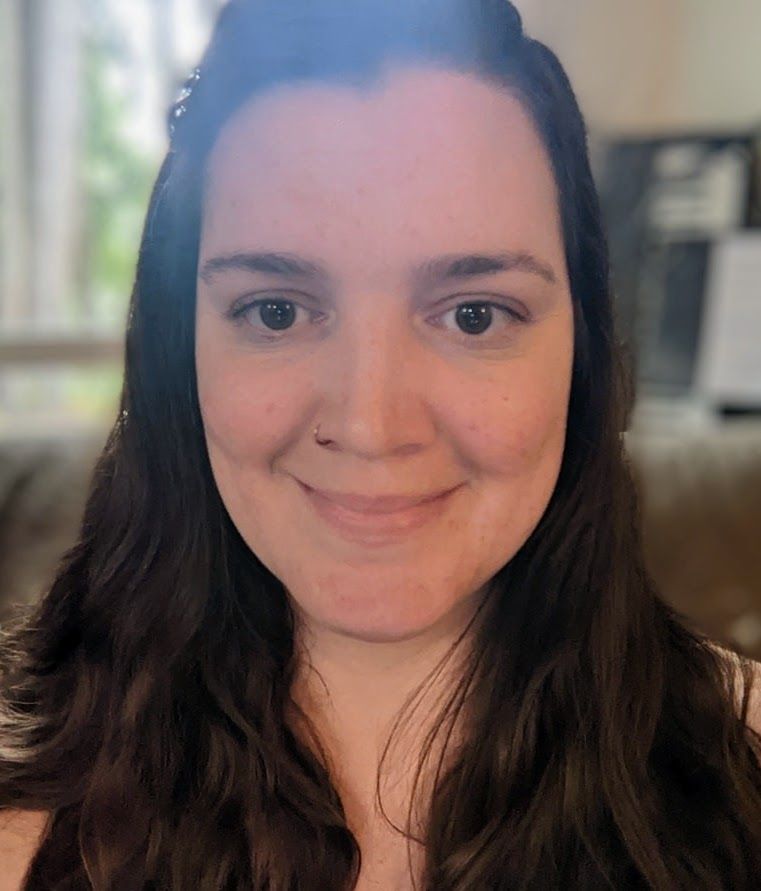 Annie Burt
Virtual Assistant and Visual Communications Specialist
I am a 34-year-old mother of one amazing and spunky girl and have been married to my wonderful husband for 15 years now.

We love living with our orange kitty and doggy in Olympia, Washington, where we take full advantage of the nature around us with frequent nature walks and mushroom hunting.
I graduated from the University of Washington with a Bachelor's degree in Medical Anthropology and Global Health and dream of one day pursuing a Masters in Mental Health Counseling.

I have also been an avid violinist since the age of 10 and currently play in two local symphonies.
I am extremely passionate about mental health work and public access to health information. To further support this passion, I am currently completing a Visual Communication Specialization through CalArts via Coursera.

I have worked in the field of early childhood education and also as an office administrator and client liaison for a therapy practice, with lots of experience in scheduling, billing, communications, and claims.
I am eager to continue this work and to get my foot in the door of mental health therapy.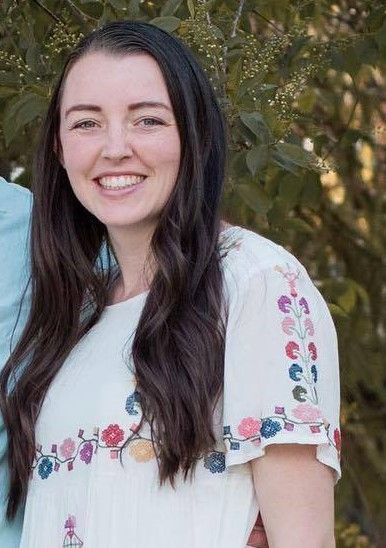 Ellen Hollingworth
Virtual Assistant

Ellen Hollingworth is passionate about helping people work through difficult trials, have healthy mental and emotional health, and build strong relationships with people they love.

Working as a virtual assistant in the mental health and therapy space has given me the opportunity to help others in a meaningful way.

Ellen has a Bachelor's degree in Sociology and is looking to get her Master's in Therapy in the next few years. She has worked as a virtual assistant for therapists multiple years.

Ellen is a mom of 2 crazy, cute redheads and lives in Logan, Utah. Ellen enjoys spending time with her husband and kids, going outdoors, reading, doing photography, sports, and traveling.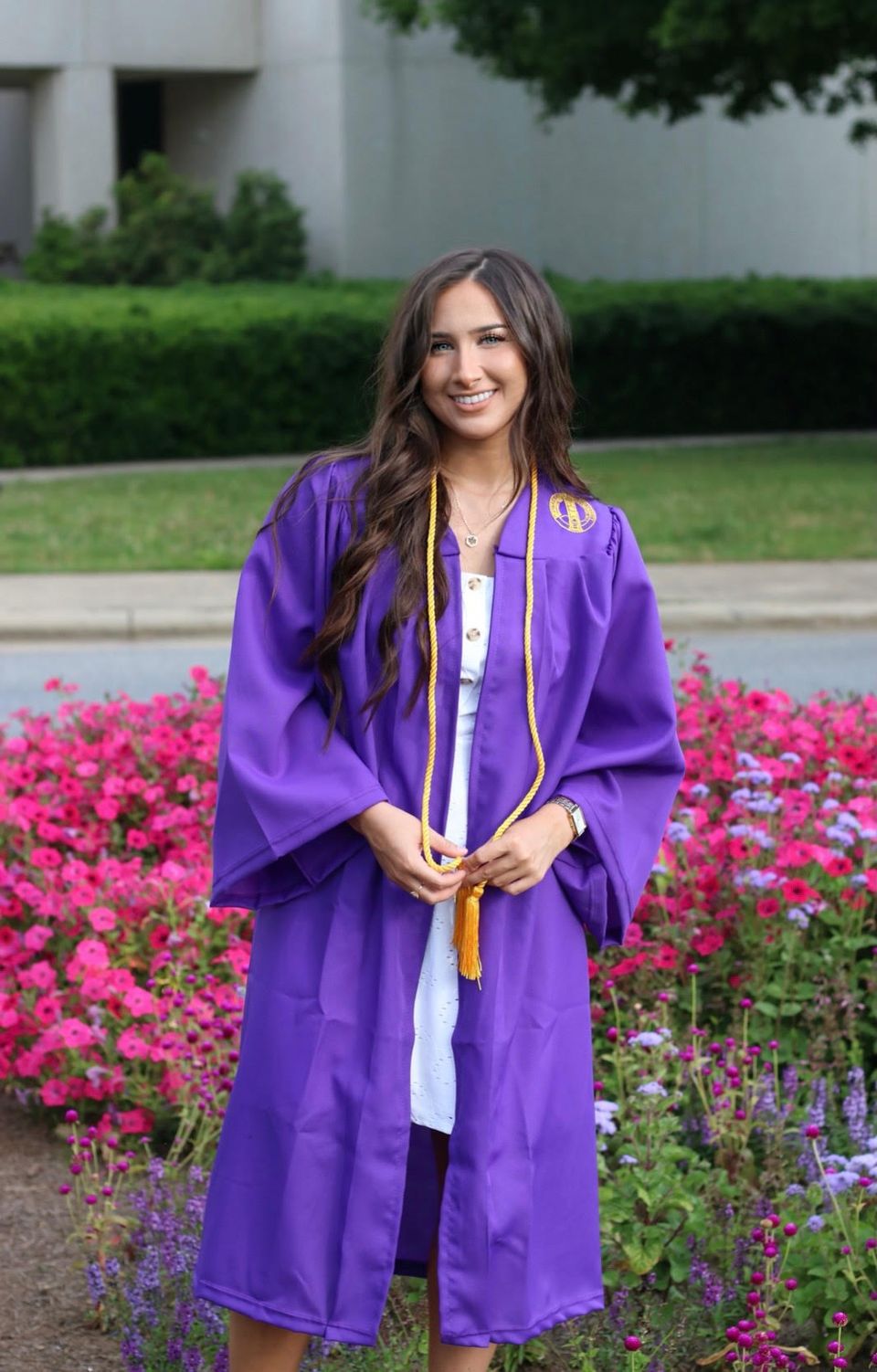 Muriel Gaddy
Virtual Assistant
Hi, my name is Muriel Gaddy.
I have a bachelors in psychology from Western Carolina University and plan on continuing my education to become a counselor.
I currently live in Wilmington, NC but grew up on a farm in a small town close to Hickory, NC.
I have quite a bit of experience helping run a private practice therapy office and thoroughly enjoy helping providers in any way I can!
I am so excited to be a part of the TPS team, my experience with managing an office will help me provide you with any help that you may need so that you can better focus on your patients. I am a fast learner and love a challenge.

Outside of work I enjoy going to the gym, traveling, and attending church. 
I look forward to working with you!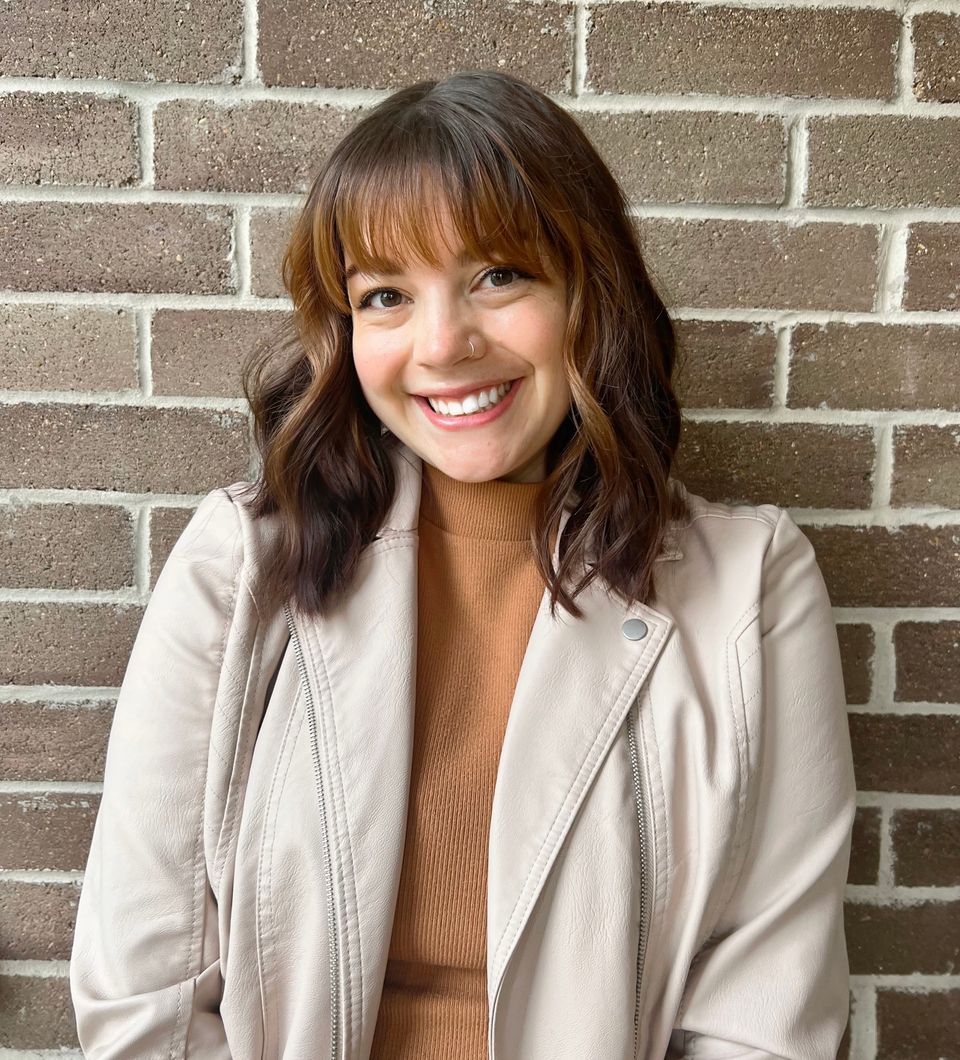 Cami Jamison
Virtual Assistant

Hello there! My name is Cami Jamison, and I am so excited to be a part of your practice. I hold a Master's in Marriage and Family Therapy and am currently working as an associate therapist in beautiful Houston Texas. As a fellow clinician, I understand the importance of reliable, confidential, and detail-oriented administrative work. I believe that the work you do as a clinician is vitally important to those you serve, and I am excited to help you fulfill that role by supporting you behind the scenes.
I know that my knowledge of clinical work and attention to detail will benefit your practice and lift a load from your shoulders so that you can better balance all the important parts of life.

I enjoy working collaboratively with people of all races, religions, sexual orientations, gender identities, abilities, and backgrounds and believe a trusting and communicative relationship will be our key to success.
When I'm not working, I love to read, go on walks, play with my two rambunctious boys, travel with my husband, and watch competitive cooking shows. I am so excited to be a part of the TPS team and look forward to working with you!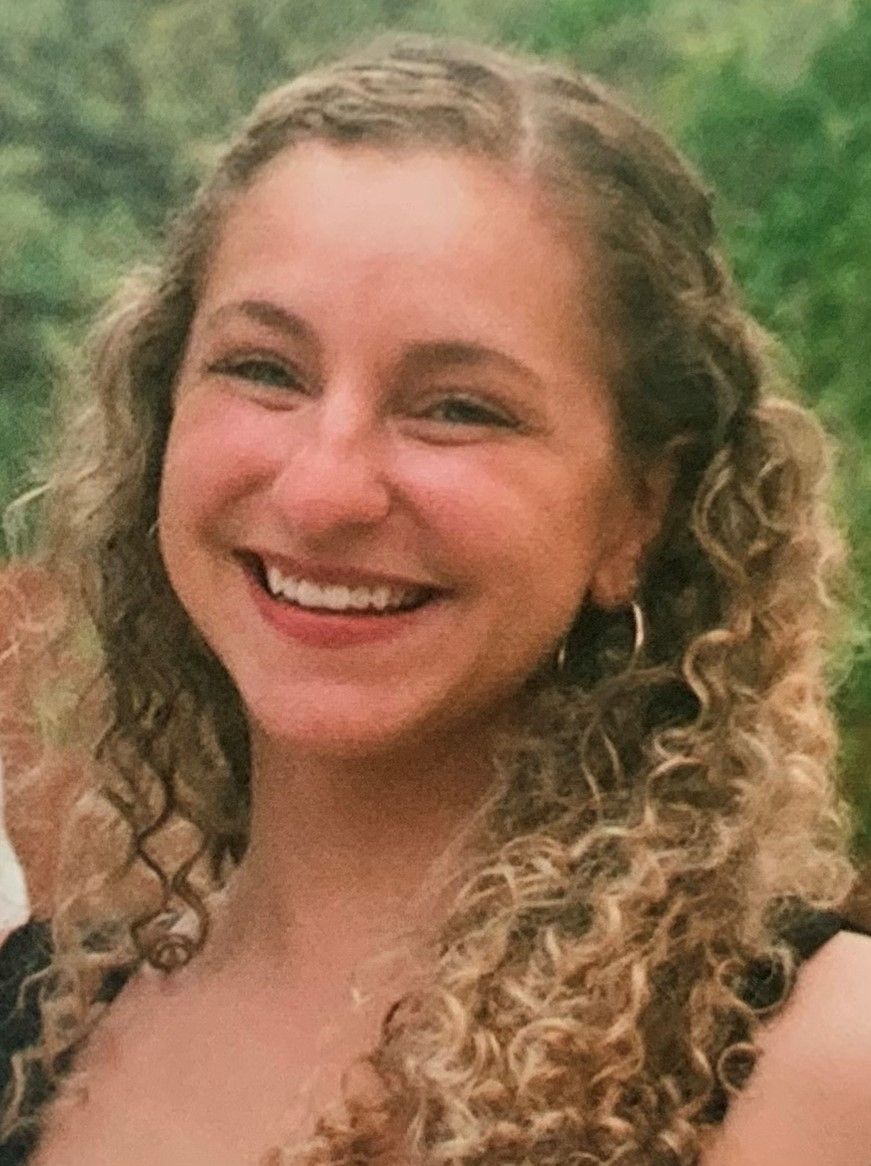 Zoie Meyers
Virtual Assistant
Hello and welcome! My name is Zoie.

I hold a Masters of Social Work (MSW) from Portland State University, and a certification in alcohol and drug counseling (CADC I).

With over nine years of experience working and volunteering in the behavioral health field, I am deeply passionate about supporting clients in getting the care they deserve, and assisting providers with what they need in order to be successful in providing those services.
Having worked as a behavioral health therapist for over four years, I understand the vital importance of strong administrative support. It brings me great joy to reduce your stress, and assist with the tasks which are necessary for starting, maintaining, and growing a thriving practice. 
I am organized, with attention to detail, and take pride in providing high quality services for my clients. I enjoy working with people of all races, religions, sexual orientations, gender identities, abilities, and backgrounds. 
In my free time, I love adventuring in the outdoors. Hiking, rock climbing, and snowboarding are a few of my favorites. I also enjoy learning languages, and recently began studying Spanish.
I am thrilled to be a part of the TPS team and look forward to working with you!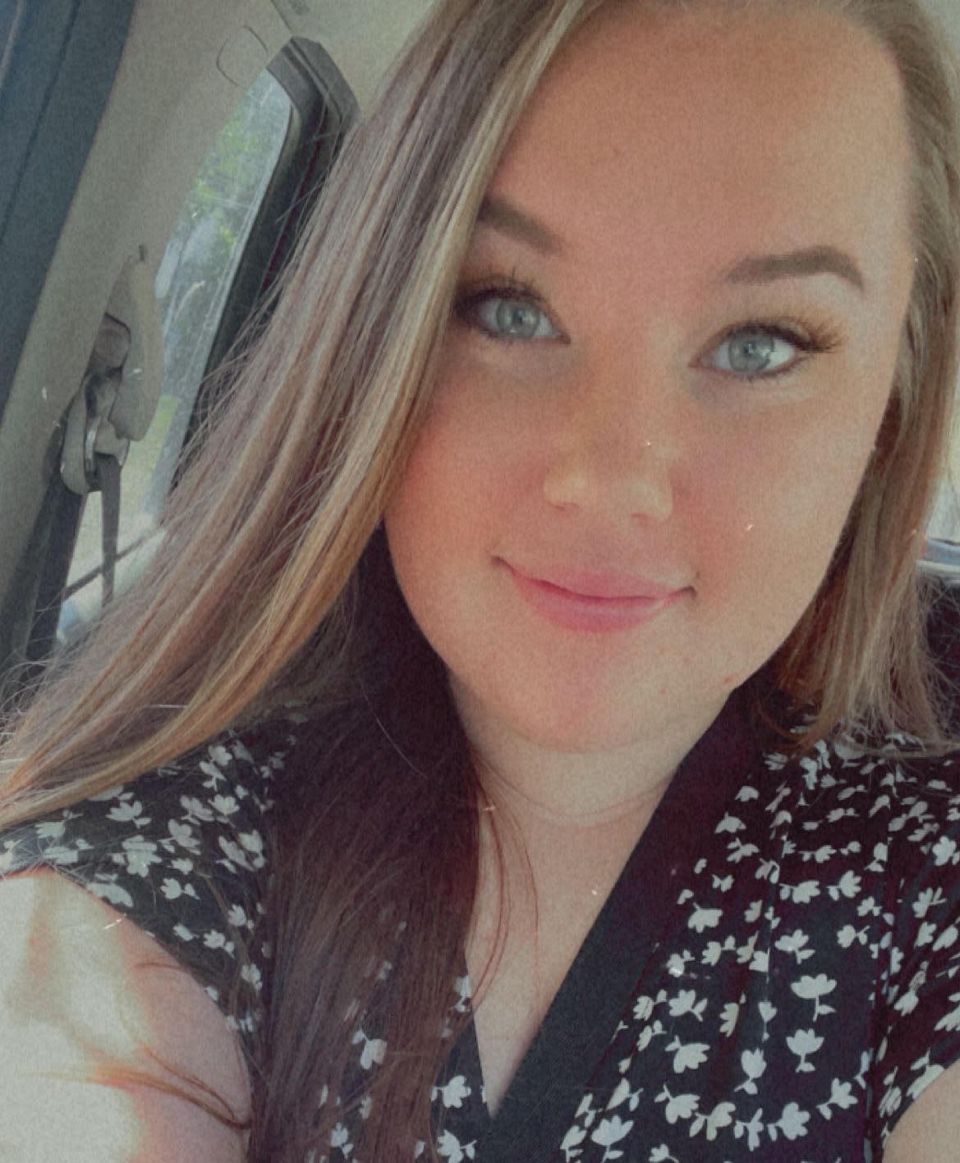 Rebecca Greenwood
Virtual Assistant

Hi, I'm Rebecca!
I am a 23 year old from a small town in Oklahoma. I recently graduated with my Bachelor's in Behavioral Health from East Central University. 
I have always wanted to help people, but have been indecisive on a specific career. I thought about Occupational Therapy, Counseling, Teaching, and even Veterinary Science. I have always had an interest for people's thoughts, behaviors and reasoning. After spending some time focusing more on myself I have found that Psychology is my calling, but the specific career is yet to be determined.  
I looked forward to starting this new journey as a TPS Virtual Assistant and learning all there is to know about behavioral therapy.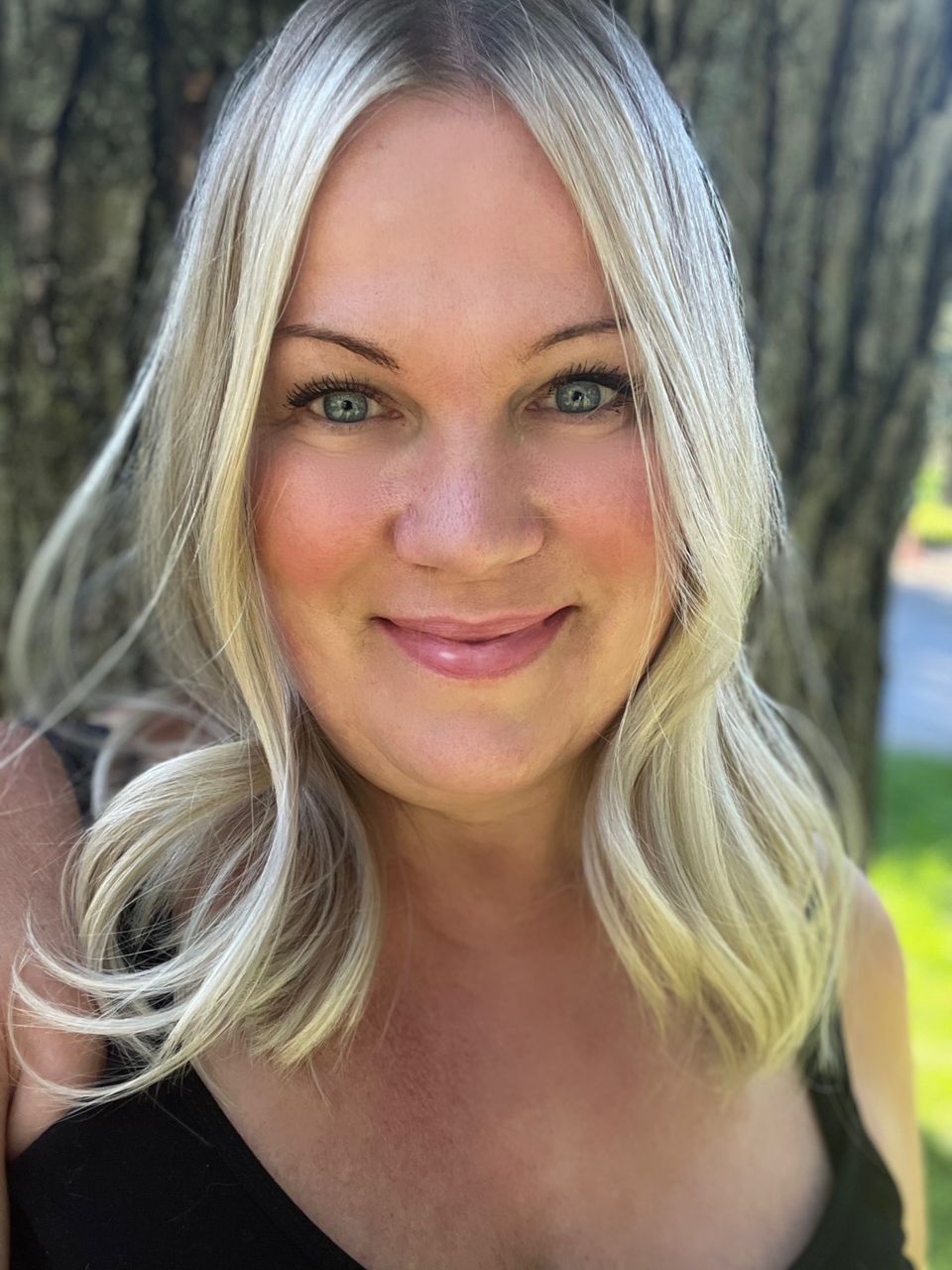 Karyn Rauen
Virtual Assistant

Greetings! My name is Karyn, and I am so pleased to be one of the wonderful Virtual Assistants working with Therapy Practice Solutions.

I live in Indiana with my family and our three (rather vocal) cats. I love to learn--so you will almost always find me in the process of researching a concept or learning a new skill. My most recent endeavors are learning Spanish and teaching myself basic coding and Excel. When I am not learning something new, my children and I love to explore the beaches of Lake Michigan for interesting rocks and sea glass. We also bake bread for our family and friends.

Becoming a VA is a new path for me. I am a former teacher with a Bachelor's in Elementary Education and a Master's in Special Education. I am confident that my attention to detail, ability to connect with people, and desire to keep learning will be an asset to your practice.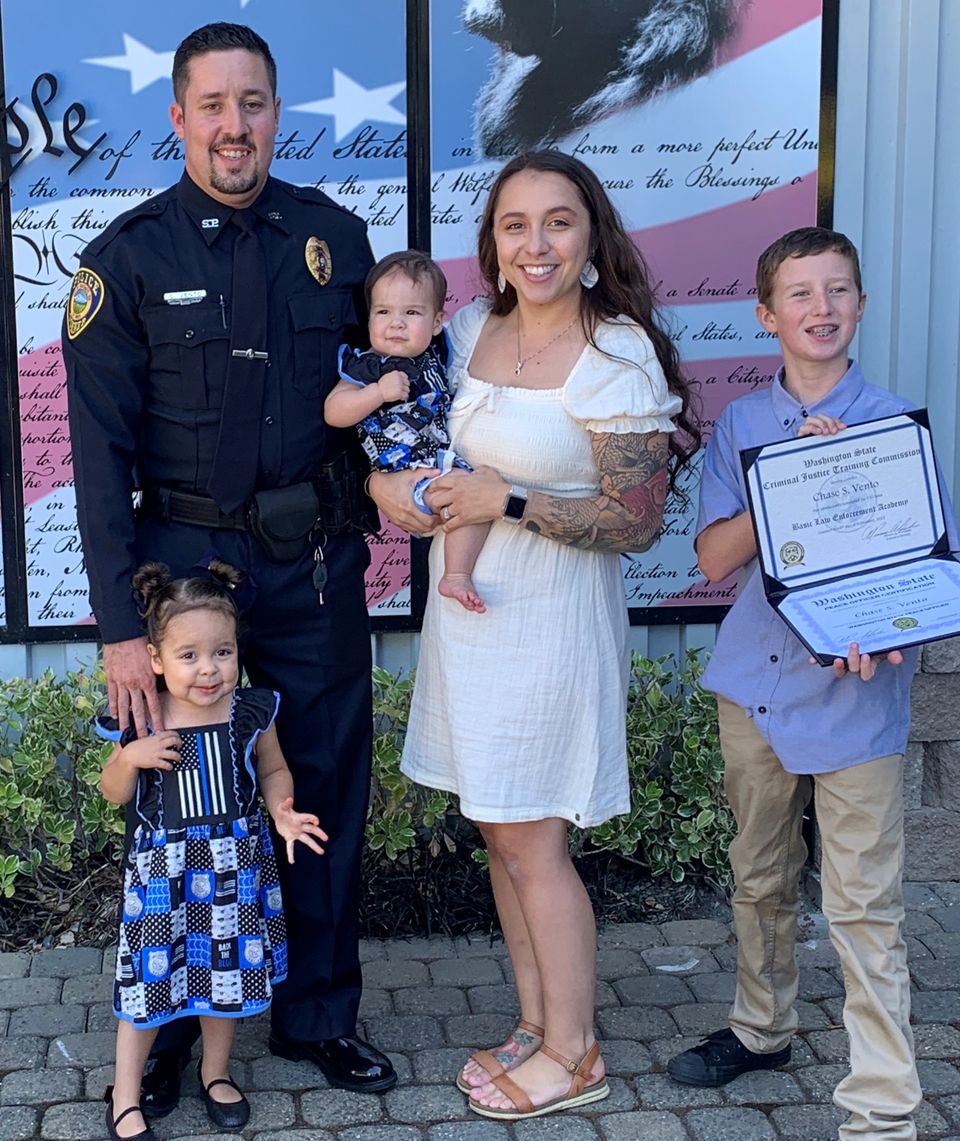 Raven Vento
Virtual Assistant

Hello! My name is Raven Vento. I am excited to be a part of the TPS team! 
I am a proud military/LEO spouse to Chase, mama of 2 beautiful girls, Araya and Henleigh and bonus mom of my son Liam.

We love spending as much time together as we can.  When we are all together, we enjoy being out and about adventuring in WA or just relaxing at home making memories. 
When I am not working, I enjoy cooking. My husband always says that I should have become a chef.

I also enjoy getting outdoors. Our family favorite is hiking on the trails around us.

As a stay-at-home mother, the flexibility of working with TPS allows me to still be there for all the big moments for my kids and allow our family to do the things we enjoy, especially since my husband is going to be working long days. Why have both parents working away from home when one can stay home with them and still work?
I am looking forward to working with your practice, to lessen the load so that you can grow to your fullest potential.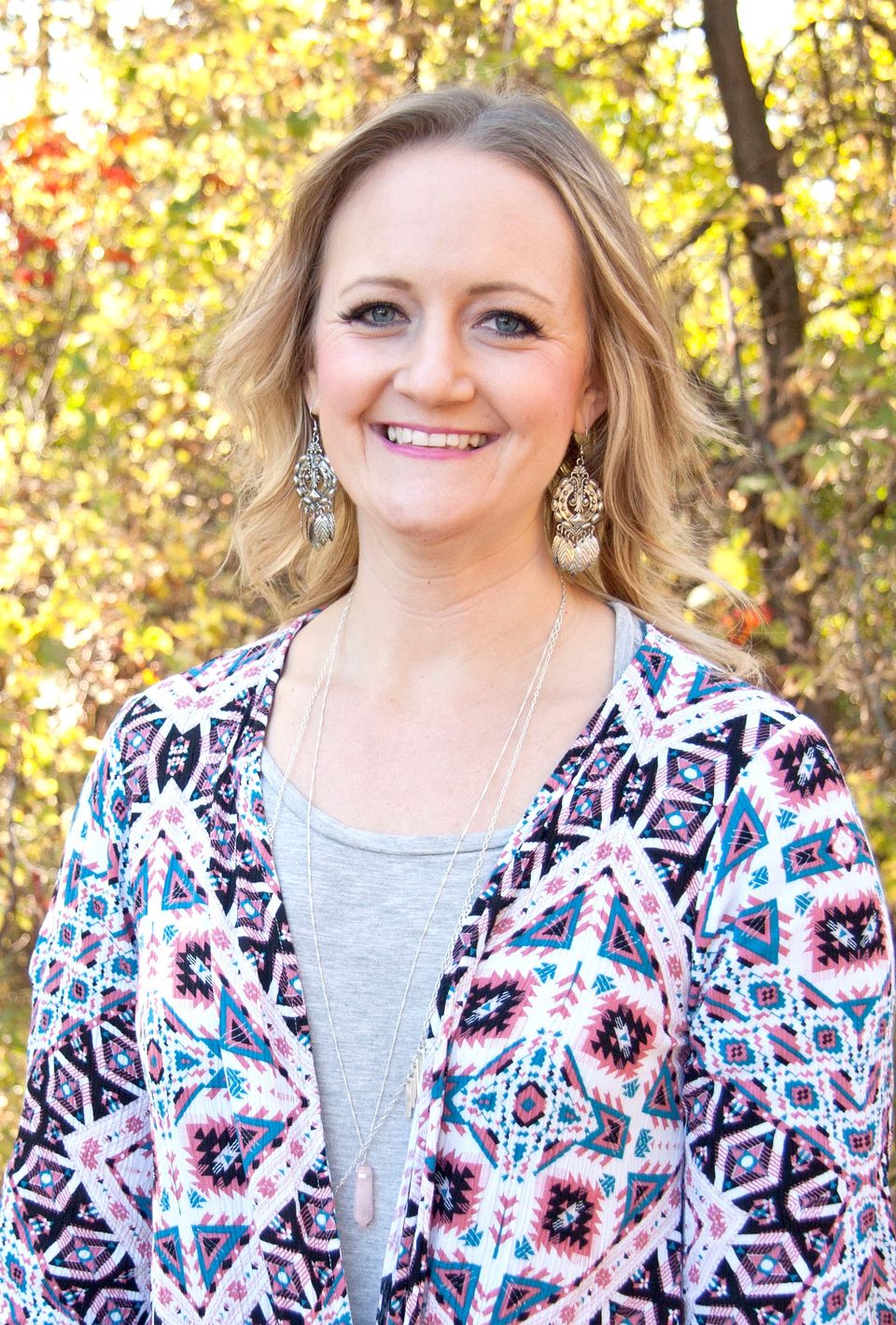 Ashley Nissen Jones
Virtual Assistant

Hello! My name is Ashley Nissen Jones. I was born and raised in Minnesota and currently reside just outside Minneapolis with my husband, Tyler, and our two cats. 
I joined TPS as a virtual assistant in the past year. I have my Bachelor's degree in Business Communications and my Master's degree in Psychotherapy and Counseling. I currently work as a Licensed Therapist and have worked in the mental health field for the past seven years. Working as a therapist provides me a unique perspective as a VA in that I am keenly familiar with the tasks needed to run a therapy practice or of having a therapy practice. I am comfortable interacting with clients with diverse backgrounds, needs and diagnoses. 
I live by the values of community, compassion and helping others. I am excited to work as a VA because I get to help others in a different capacity than direct clinical care, and it allows me to have balance within my professional life while still being in a field I love. 
A fun fact about me is I am a 200 hour yoga teacher and currently teach vinyasa and yin classes at a local studio. When I am not teaching yoga or in the office you can find me biking, hiking the trails near our house, snowboarding, reading, baking or playing with my niece and nephew. 
I look forward to being on the team and helping take some load off your shoulders so you can spend more time focusing on the things that are most important to you.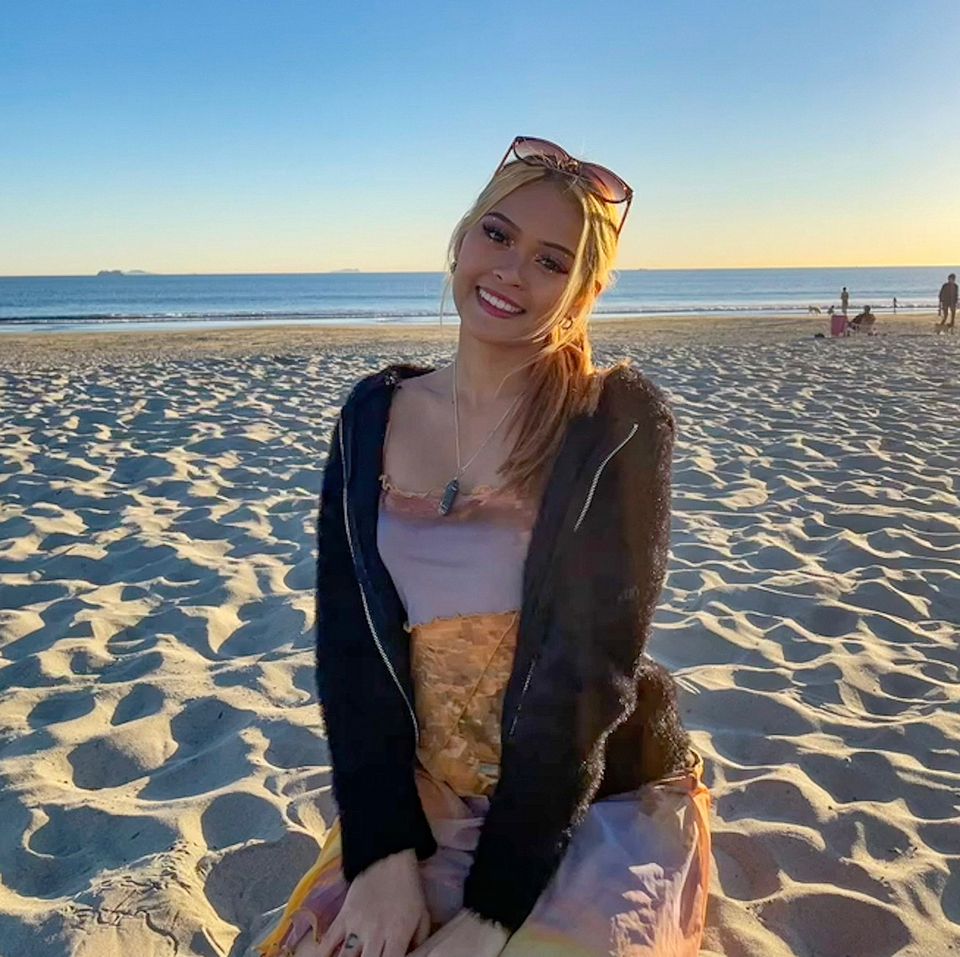 Nicolette Candari
Virtual Assistant
Hi there! My name is Nicolette Candari. I am a virtual assistant for Therapy Practice Solutions and a future LMFT.

I was born and raised in California and have known since a young child that I want to offer the world my kindness and authenticity.
I attended the University of Nevada, Las Vegas and graduated with a Bachelor's degree in Psychology. My next three year plan is to attend graduate school to obtain a Master's degree in Marriage and Family Therapy and become a licensed marriage and family therapist. I hope to open up my own private practice one day.
Some of my favorite things to do are yoga, trying new restaurants, taking walks through nature, reading, playing with my dog, and enjoying time with family and friends.
My goal as a virtual assistant is to provide the best care and attention to your practice so that your clients can receive the best version of you!

I'm thrilled to be a part of TPS and am looking forward to working with you.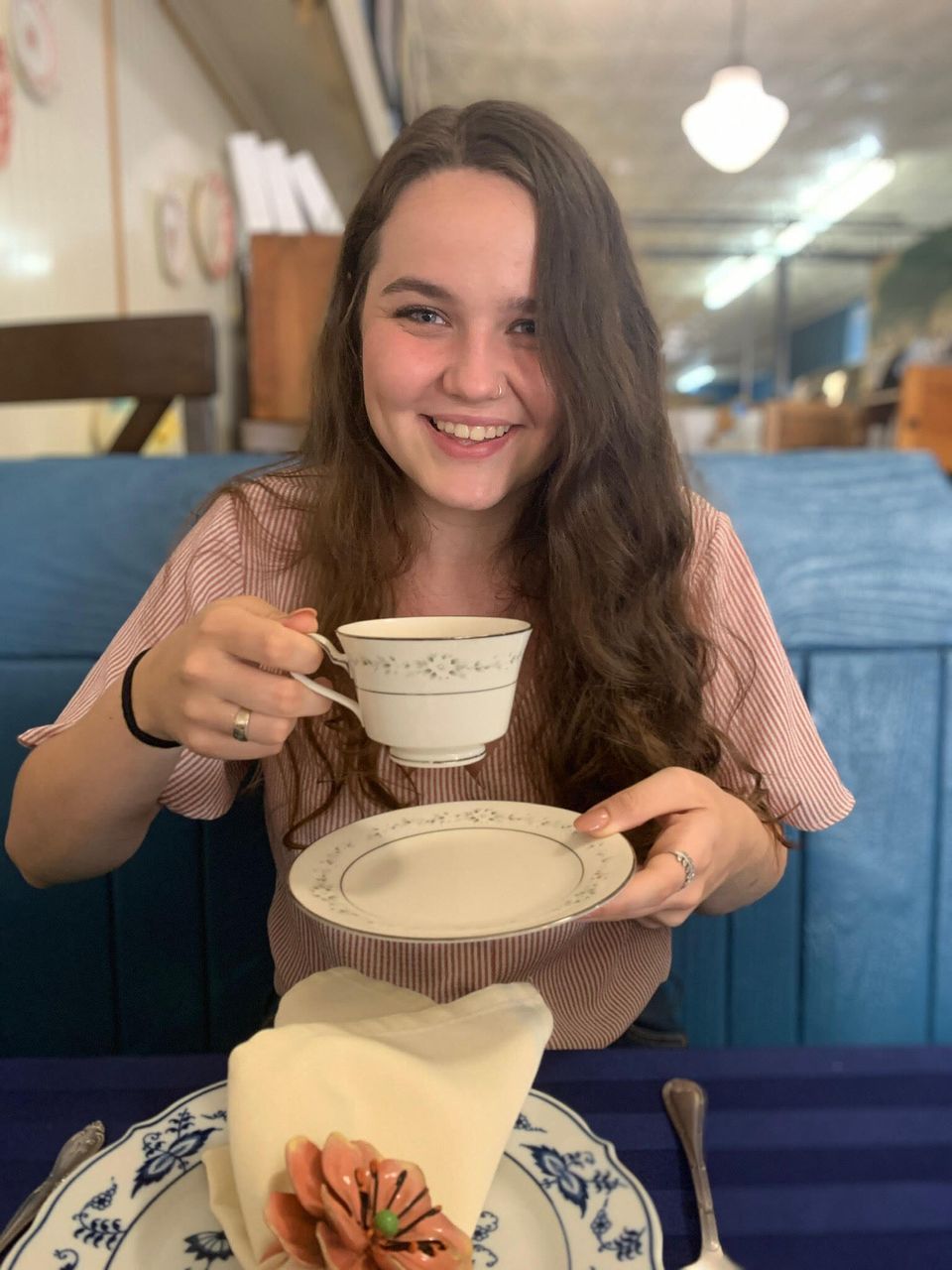 Olivia Stromlund
Virtual Assistant
Hello everyone, my name is Olivia Stromlund. I am a graduate of North Greenville University and have a Bachelor's degree in psychology. I am hoping to one day pursue a Master's degree in counseling. 
I currently live in upstate South Carolina with my cat, Melbourne. I enjoy being outdoors, visiting new places, and finding the best cappuccinos in town. 
I grew up overseas and have a lot of experience interacting with different cultures, religions, and backgrounds. 
I hope to assist you in your practice and help your practice run smoothly so that your clients can get the mental health treatment they are seeking!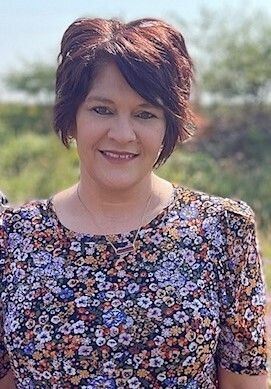 Julie Snavely
Virtual Assistant

Hello! My name is Julie Snavely. I live in a small rural town in North Central
Kansas with my husband of 30 plus years, my son and his wife, three beautiful
grandchildren, a daughter and her husband.

We have owned and operated an excavation business since 2000. Working from home was a true blessing for me while my children were young.

I eventually tookon the role as office manager for our local CASA (Court Appointed Special Advocate) program and most recently worked for Family Eye Care as well as co-managing our business.

I absolutely loved both professions but felt a change of pace was in need with my new role as "grandma".

I pride myself on providing the best customer service and attention I can. I love
working with people and truly want the best service experience possible.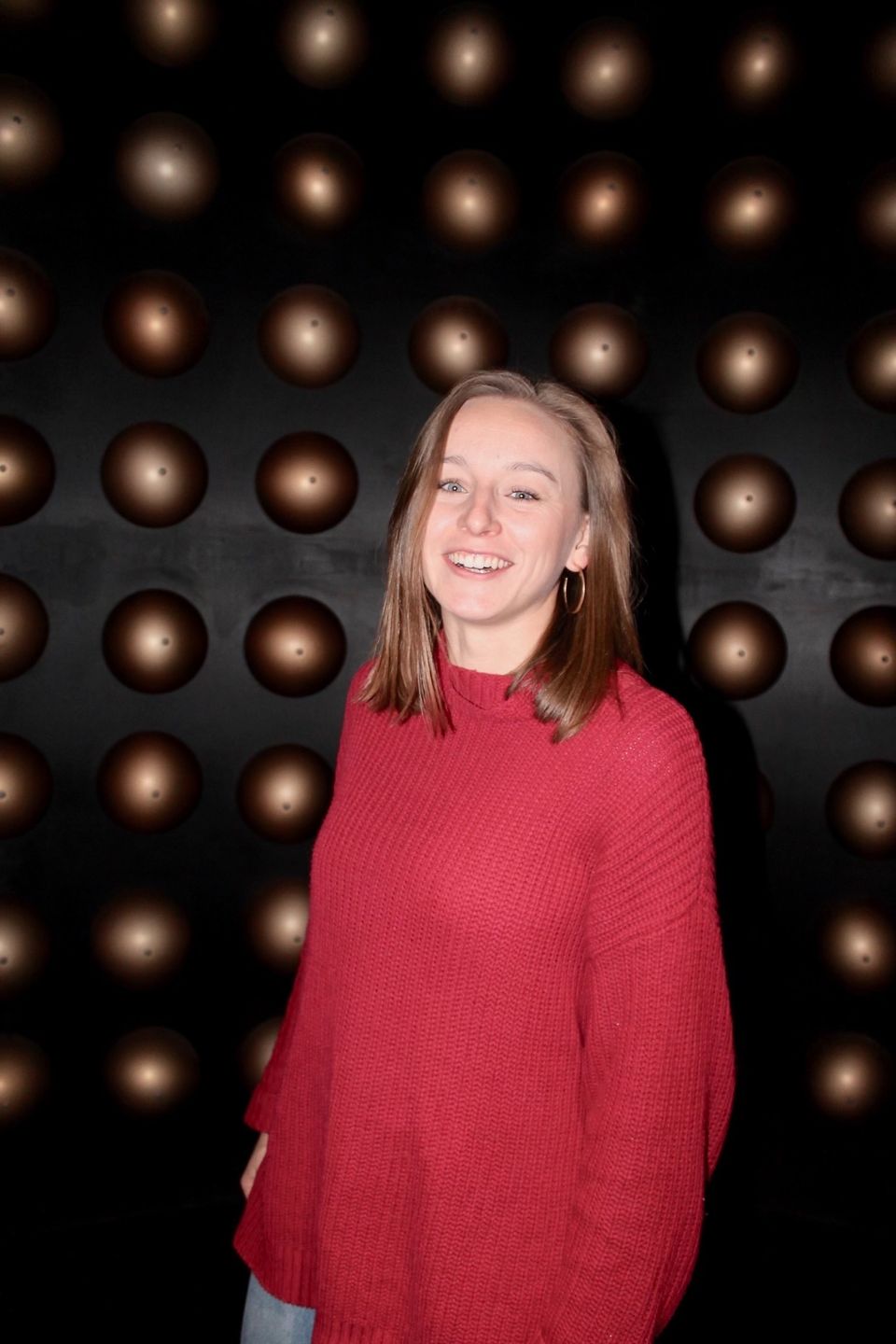 Taylor Halligan
Psychological and Neuro-Psychological Testing Specialist

My name is Taylor Halligan and I have been working in the mental health industry for over 6 years. Over the six years, I have worked both directly and indirectly with patients seeking help through therapy or psychological testing.

I started my journey as a Virtual Assistant over the past year and am so happy to be working with the TPS team!

When I am not assisting clients and their patients, I am traveling with my partner and our two rescue pets. We love spending time outside and exploring new places!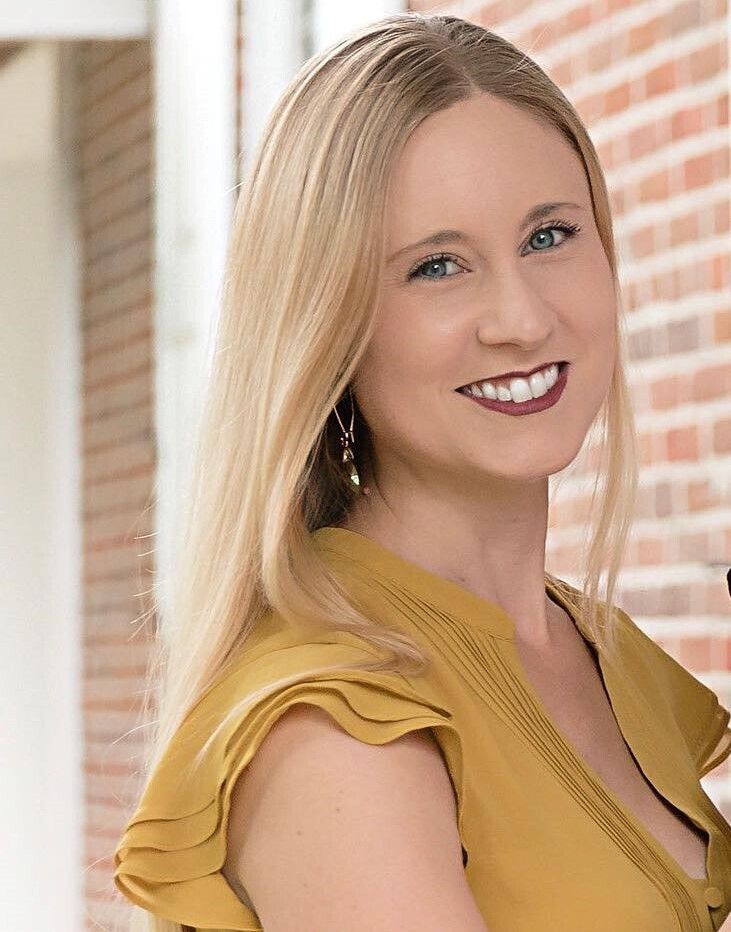 Katelyn Finnegan
Virtual Assistant, Writer and Social Media Specialist
Katelyn Finnegan is a VIrtual Assistant at TPS. She is pursuing a MA in Clinical Psychology at Eastern University. She graduated Summa Cum Laude from Immaculata University in 2011 and has worked in administrative and management roles throughout her career.
Presently, Katelyn lives in New Jersey with her four-year-old son, her husband, and their sheepadoodle.
Setting an example of integrity and a strong work ethic for her son is the greatest driving force behind her work.
She enjoys creating original content for social media accounts, writing for websites or blog posts, connecting with prospective clients, and helping make life easier for mental health practitioners.
Outside of her work, she enjoys running,  spending time outdoors, and recently published her first children's book. She 
plans to open her own private counseling practice after graduation, with a focus on geriatric clients. She deeply values the work counselors do and brings to the table a variety of skills and experience to support the operation of your practice.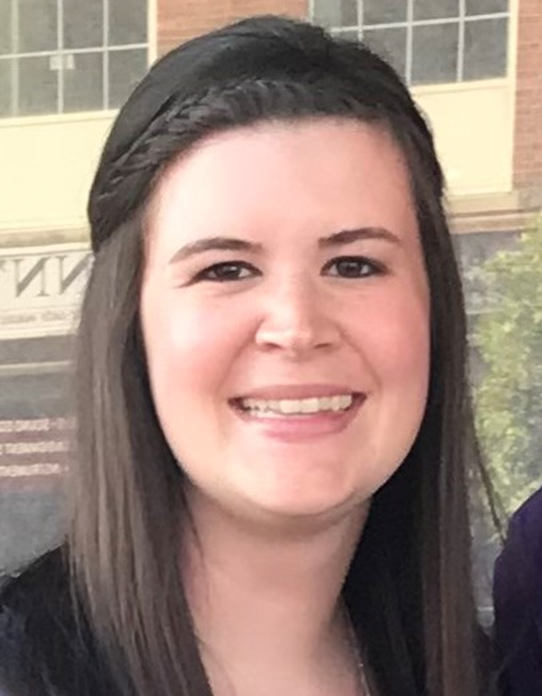 Emily Macy
Virtual Assistant and VA Trainer

Emily Macy currently lives in Kansas. She  is a graduate of Oklahoma Wesleyan University in Bartlesville, OK.

After college, Emily enjoyed working with children and parents, as a Children's Ministry Director at Grace Community Church in Bartlesville, Oklahoma.

Before becoming a mother, she enjoyed working at the local elementary school by providing administrative support.

She enjoys spending time with her husband, daughter and dog. Family time is a priority for Emily. The flexibility of a Virtual Assistant career allows her time for taking long walks with her toddler daughter, meeting friends at the coffee shop, and visiting with extended family nearby.

Fun facts, Emily did an internship for NASCAR while in college. She is also known as "The Queen of GIFS" to her family and friends.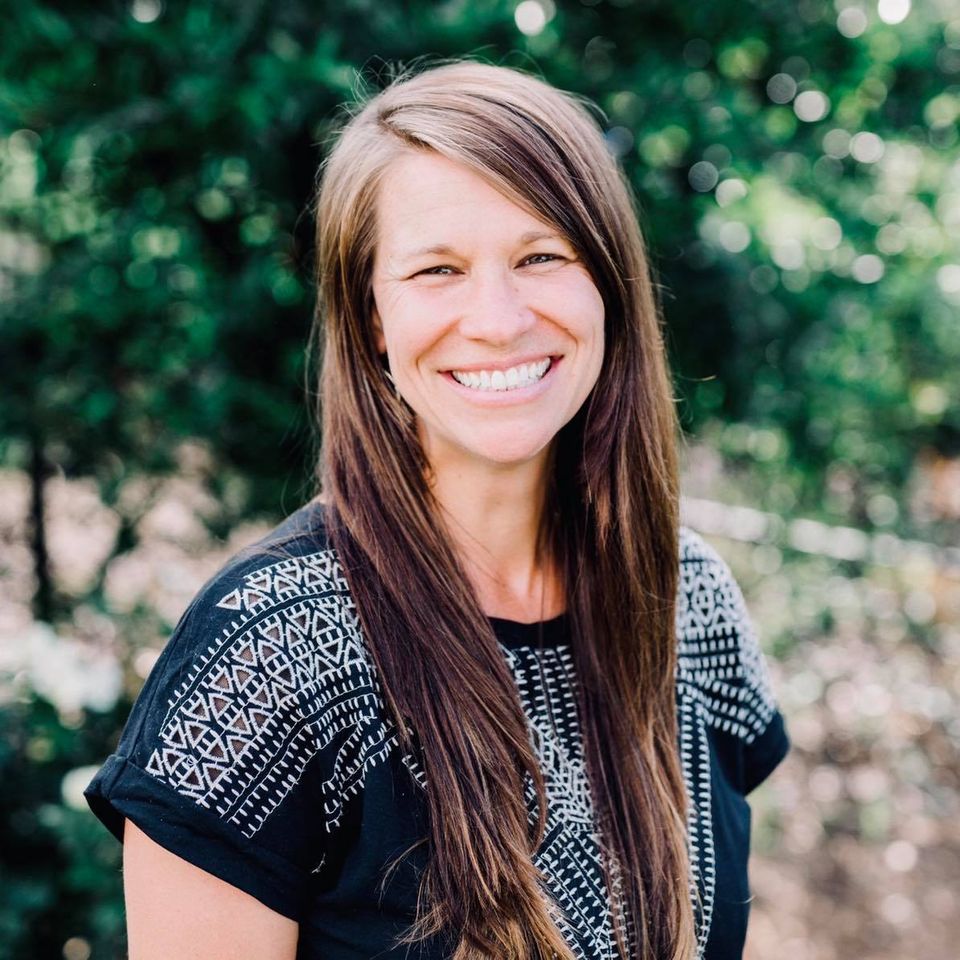 Ché Gardner
Virtual Assistant

Hello, my name is Ché Gardner.



My husband, Joshua, and I have been married for 10 years & we have the honor of parenting 4 amazing kiddos- Clara, Gabrien, Coen, & Shiloh. 
Over the past few years, our family was led to start a church called 1:8 Community Church and we also had the privilege of creating A Fresh Start: Cleaning Collective, a business/ministry that was strategically focused on providing life coaching and meaningful work for local women. 
I am a graduate of Liberty University and have a Bachelor's degree in Elementary Education with a specialty in Psychology. I was able to use this degree in different capacities including teaching in international schools and creating a health curriculum alongside the World Health Organization in small village communities of South Asia. 
Recent years have brought new interests as I stepped into the world of real estate partnering with Berkshire Hathaway C. Dan Joyner REALTORS. I have enjoyed serving my 
clients and learning the market and current housing trends. 
In addition to my professional life, there are few things that I love more than traveling to new places, movie nights with my family, amazing local eats, and some chai tea.
It would be my privilege to help you navigate the processes of running a thriving business. I'm an attention to detail person. I love to get things done efficiently, effectively, and with excellence. I look forward to partnering with you and your business.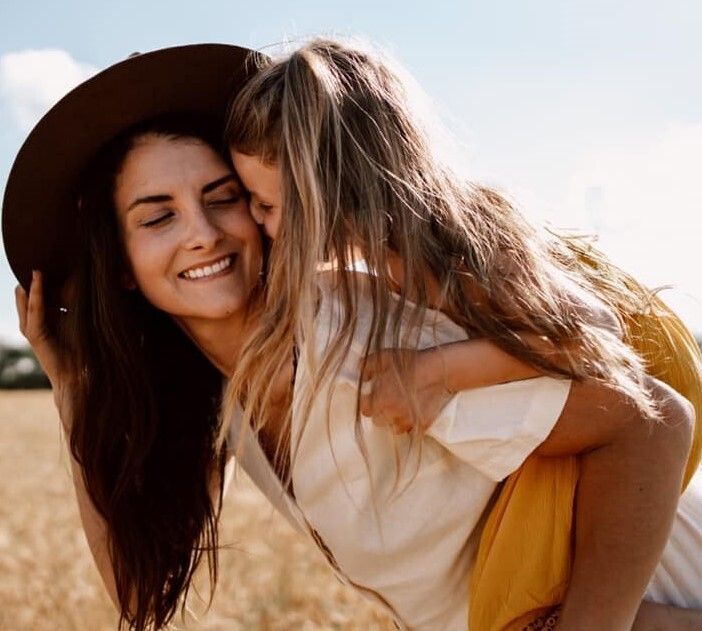 Sadi Freeman
Virtual Assistant

Hello everyone, my name is Sadi Freeman. I currently live in a very small town in Oklahoma. I am a 28 year old mother of 3 who is living to be the best mother and wife I can be. The career choice to become a Virtual Assistant for TPS is one of the most comforting and exciting decisions that I have ever made for my family and myself.
I have worked as an Associates' Assistant for the past 8 years. Some of my basic everyday tasks were scheduling, billing insurance, posting insurance payments, checking eligibility, along with many other tasks that taught me the beautiful skills of multitasking and organization. 
My hobbies include, reading a great book, drinking the perfect cup of coffee, and traveling, as well as chasing my children and 10 siblings around. 
As a Virtual Assistant I have a desire to learn and grow with TPS in order to help providers have more time for the most important part of therapy, the client.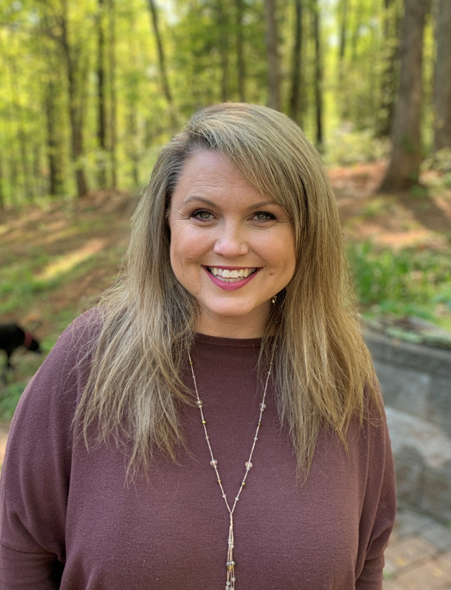 Nikki Stromlund
Virtual Assistant, Certified Billing Specialist

Nikki Stromlund has been married for 25 years, has 4 amazing children and over 8 years of experience as a virtual assistant.  She has lived internationally for the majority of her adult life, which gives her a unique understanding of the needs of other cultures, lifestyles and transitional issues.

She loves meeting new people and listening to their story.  Nikki loves being able to help clinicians handle the tasks that are overwhelming so they can focus on their area of expertise.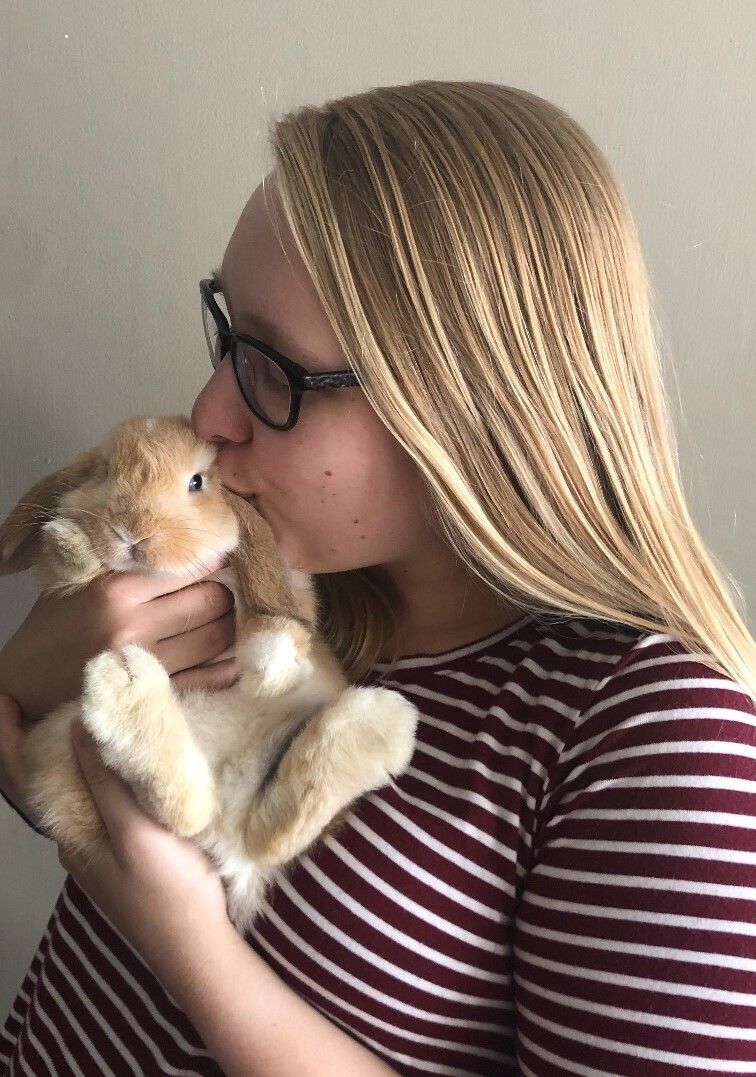 Kelsey Someliana-Lauer
Virtual Assistant, Credentialing Specialist, Social Media Specialist, Newsletter Compilation, Writer/Proofreader,

Professional Note Transcriptionist
Hey there!  My name is Kelsey Someliana-Lauer.  I am located in Wilmington, North Carolina but my hometown is Las Vegas, Nevada.  I graduated in 2020 from the University of North Carolina at Wilmington with my Bachelors Degree in Religion and am currently enrolled in North Carolina Central University's Masters of Clinical Mental Health Counseling program.  I've always been a huge nerd and love school!
When I'm not doing schoolwork or VA work, I'm spending time with my husband Dylan, my Cocker Spaniel, Cooper, or my two bunnies Tallulah and Tucker.  I'm also an avid Dungeons and Dragons player, reader, and roller-skater.
Professionally, I have experience with insurance billing, verification of benefits, credentialing, hiring, social media creation and management, scheduling and on-boarding, editing and proofreading, systems creation, and more!  My interest as a future counselor is in women's issues, eating disorders, chronic pain and illness, and self-esteem.  I love helping therapists and their clients feel heard and supported.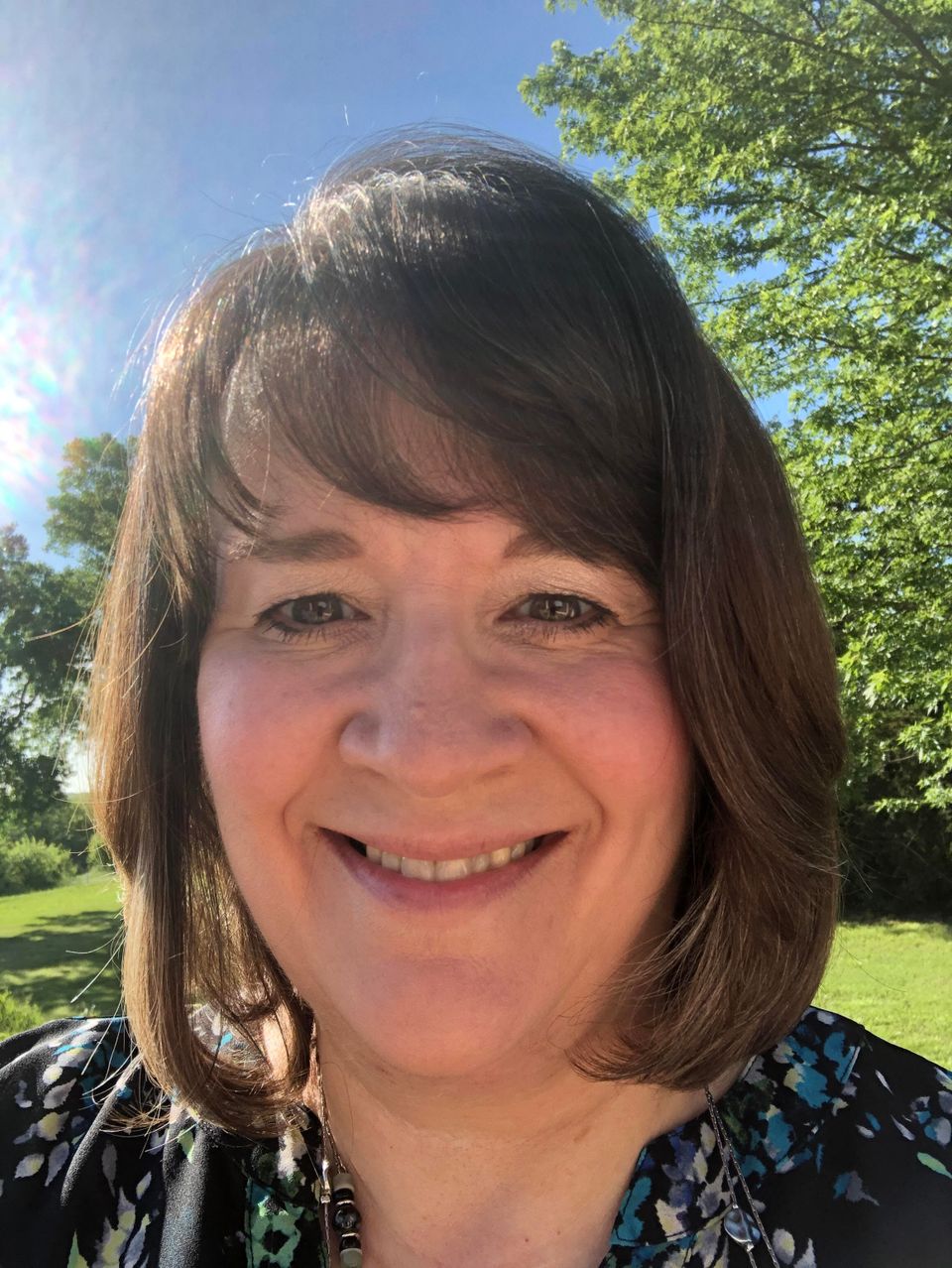 Marilyn Redmond
Virtual Assistant

Hello, my name is Marilyn Redmond and I have lived in North Central Kansas for the past 20 years.  My husband is a pastor and we have 6 children and 3 grandchildren.  We live in the country with our youngest two sons, my elderly parents (in a house across the drive) and our 3 big dogs.   Our life is never dull and we love entertaining our extended family and friends.

In 2007 we adopted 3 little boys through our state's foster care system.  They brought an amazing amount of joy and blessings to our family.  And along with that, some significant mental health challenges.  We know what it's like to have to advocate for our children's mental health needs.  We also understand the difference a qualified therapist can make in the life of a struggling child.

After 10 years in the banking industry, I am so excited to work with Cindy and the TPS team.  As a Virtual Assistant, I look forward to connecting with practices that can benefit from my strengths in customer service and organization.  It brings me great joy to help others, and being able to do that from home is an added blessing.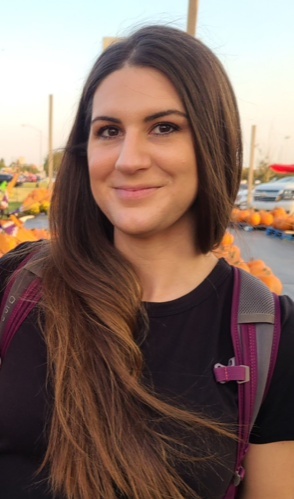 Meagan Peltier
Virtual Assistant and Website Designer, Website Maintenance Specialist

Hello, my name is Meagan, and I am a Virtual Assistant with TPS. I grew up in wild sunny Florida, I am not going to deny it being wild! Maybe that's why psychology had piqued my interest at an early age. I am a very intuitive person, a great confidant, I love being creative and making people laugh. Family and friends mean the world to me; I have two boys ages 9 and almost 2!

My husband is active-duty Army and has 14 years in, we met young and just knew we were each other's penguins. Being a military wife has been a whirlwind experience, moving from place to place has exposed me to different cultures and I have met so many amazing people and lifelong friends through that, it also made me very adaptive.

After High school I went to school to become a Fire Fighter and EMT which gave me passion for helping people, my interest for mental health got me into being a Mental Health Technician at a hospital in FL. Eventually we were stationed in Alaska a few moves later, and I worked with youth in residential treatment until we moved again…And again where we now currently reside in beautiful Washington state. I am currently attending college at Oregon State University online for Zoology.

I know what you are thinking, but since working with behavioral health in humans, animal behavior has also piqued my interest. So here I am, I look forward to working with you!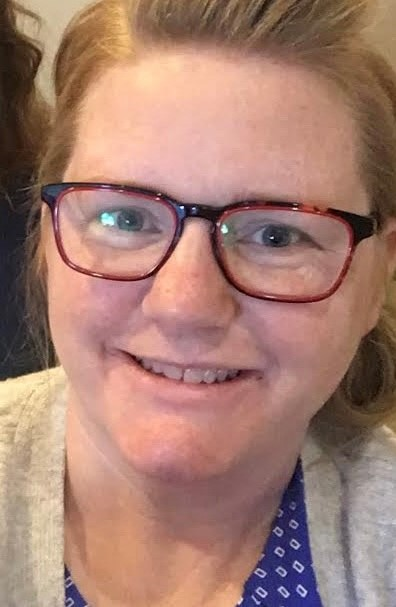 Angie Anderson
Virtual Assistant

Angie Anderson is married and a mother of three children and one new fur baby.  She has lived in Okinawa, Japan and enjoyed 12 glorious years in Hawaii courtesy of Uncle Sam but was born and raised in Oklahoma and that's where she currently resides.

She has worked as an office administrator most of her adult life and she says that "multitasking is just in her veins."   When all the other girls played "Barbies" she was the girl who organized the clothes and house and then left while everyone else played.

We need all different kinds of people in the world and it was when she realized that being task minded was her strength- she found her outside career in being an office administrator.

Angie's husband is a LMFT and she was drawn to TPS because it allows them both to be in the same field.  A great joy for her is meeting different people from all over the world and being able to take a task that has them bogged down and allow them to live their dreams in the actual job they worked so hard for while enjoying her tasks of organization and to-do lists.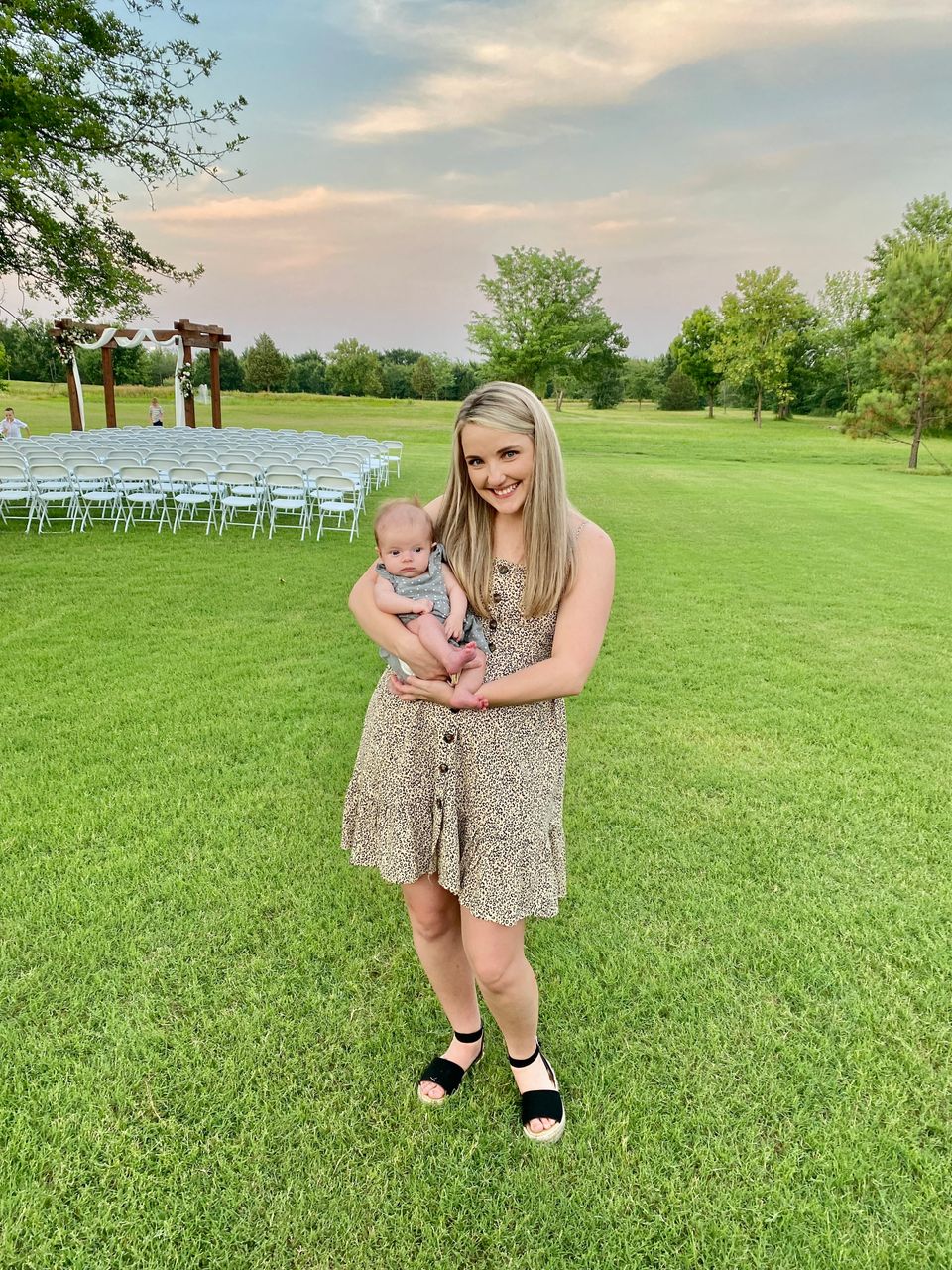 Brooke Barbour
Virtual Assistant
Hello, my name is Brooke Barbour and I am now a Virtual Assistant with TPS! I recently moved back to my hometown, Owasso, OK after my husband finished his  service in the U.S. Army.
We just welcomed our first baby into this world in April of 2021, Miss Addy Joy!
I am a graduate of Oklahoma State University and have a Bachelor's degree in University Studies with a focus in Health Education. 
Professionally, I have worked in the medical field for 6 years now. The last 5 of those years I have worked as a Medical Billing Specialist for multiple types of clients. I would describe myself as driven, organized, motivated and a multi-tasker and I know I have a lot to offer.
I am so excited to now be a virtual assistant and expand my knowledge in therapy! I am looking forward to working with and getting to know you.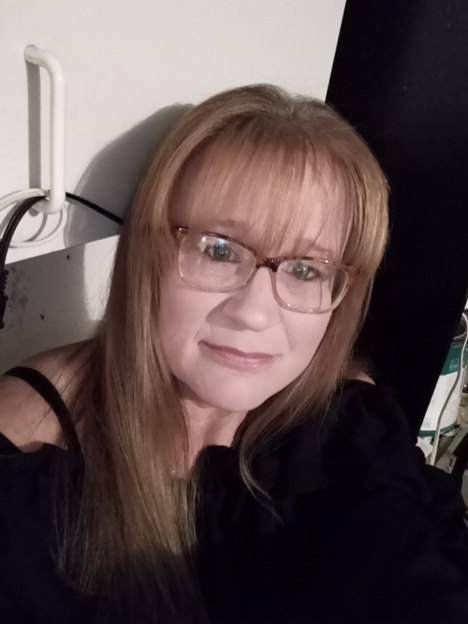 Shannon Burkholder
Virtual Assistant

Meet Shannon Burkholder, mother of six grown children and Nana of eight. She has lived in IL, TN, OK, and HI.

She has four degrees and finally able to start a career after raising children, she is a VA and a candidate for licensure in Lawton, OK.

She has a lot of life under her belt and so much more to give. Shannon looks forward to working with you!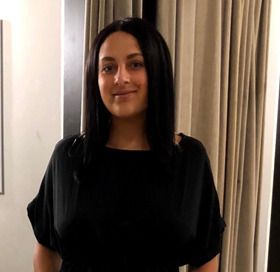 Lauren Marotta
Virtual Assistant

Lauren Marotta, Virtual Assistant of Therapy Practice Solutions. Lauren is currently finishing her Master's degree in Clinical Mental Health Counseling and one day hopes to open her own practice as a therapist. She has a minor in Addiction Counseling and has worked in several different fields of Mental Health.

She loves to travel and has lived in New Jersey, Arizona, North Carolina, South Carolina, and Barcelona. Her experience traveling has strengthened her passion of helping others all around the world.
We believe the greatest compliment is a customer referral. That's why we provide all customers with the absolute best service and highest quality work, at fair and competitive prices.